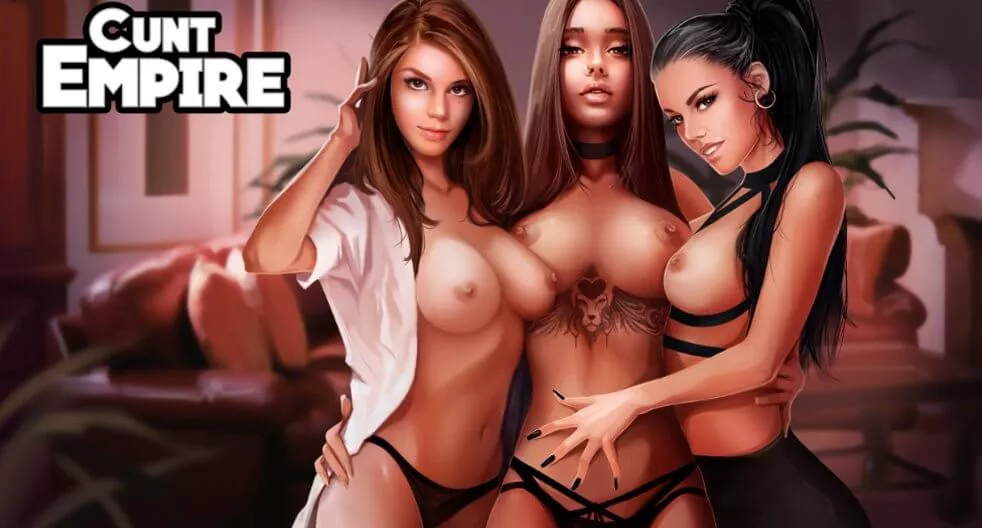 Description:
Are you ready for Cunt Empire?
If you were looking for some dirty fun, you are on the right track so keep reading. I am about to present to you an entirely free game, yup, a free game that will keep you hard and entertained. What's fun about this game especially is that it features some real porn stars from our world. But I'm gonna let you find out about them later. It's an excellent erotic experience, and it is very casual, so you can keep coming back to jerk off to it as many times as you want.
Get cookies, turn them into cash and let the fun begin
A cookie clicker is a game where you will bake cookies and sell them for cash because the cash will be indeed needed. Like in the real world, you need to make money to buy hookers, and well, it is like that here. You will bake a cookie and then turn it to cash that you will later use to hire hookers.
Welcomed by Little Caprice 
The legendary pornstar Little Caprice that is animated in the Cunt Empire will welcome you as they liked her enough for such a role. She will show you off the surroundings as you beat your meat to her gorgeous figure. Another star you will be encountering is no other but Liya Silver. They managed to bag these hotties to be in the Cunt Empire, and aren't you glad they did? Well, I'm sure you are yet to be glad about that one. It's good to work with some people you are already familiar with, even though it is a game. Cunt Empire is also consistent with fictional girls that are as hot as the real pornstars you will be working with.
And what can you do in Cunt Empire?
You will hire real pornstars or other fictional girls that are equally hot to whore out for you in any way you want. For example, you can hire a slut to masturbate on cam, and she will start to touch herself as you watch and enjoy. Well spent money! These babes make money for you, but as a good businessman, you need to start somewhere and have many sources, which is why the Cookie Clicker is here! Because these girls will need more than their fingers if you want a real business! You will have to buy them dildos, vibrators, and many other sex toys they will use for their cam shows.
Start playing Cunt Empire!
A reminder that this game is entirely free, and you won't spend an actual real cent on it at all. It is an entertaining game where you will be amused and squeezed dry because of its hot nature! And what is better than that? Two birds with one stone, as one would say. The game is made in a way where you can keep coming back how many times you want and have an adventure again and again. Start playing Cunt Empire!
Screenshoot: