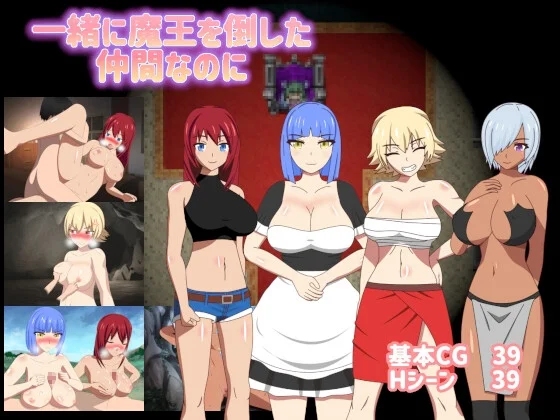 Download Porn Games
,
Hentai
,
Japanese
,
RPG
,
Fantasy
,
Male Hero
,
NTR
,
Straight
,
Outdoor
,
Creampie
,
Big Tits
,
Blowjob
,
Masturbation
,
Gangbang
,
Teens
,
RPGM
/ Issho ni mao o taoshita nakama na no ni v.1.01
Description:
A game in which the heroine is cuckolded after adventuring together and deepening their affection for each other.
The hero, Will, joins the Demon King's defeat squad to fight against the Demon King's army in order to defeat the Demon King.
During his adventures, he develops strong bonds of trust and affection with the heroines who become his companions.
However, the hero is not the only one who fights together to defeat the Demon King, and their friendship with the heroines deepens.
Their relationship changes in the peaceful world after defeating the Demon King...
Screenshoot:
Issho ni mao o taoshita nakama na no ni v.1.01: related games